Selected papers will be published in the following journals:
Scopus-indexed journals
1. Alam Cipta: alamcipta.upm.edu.my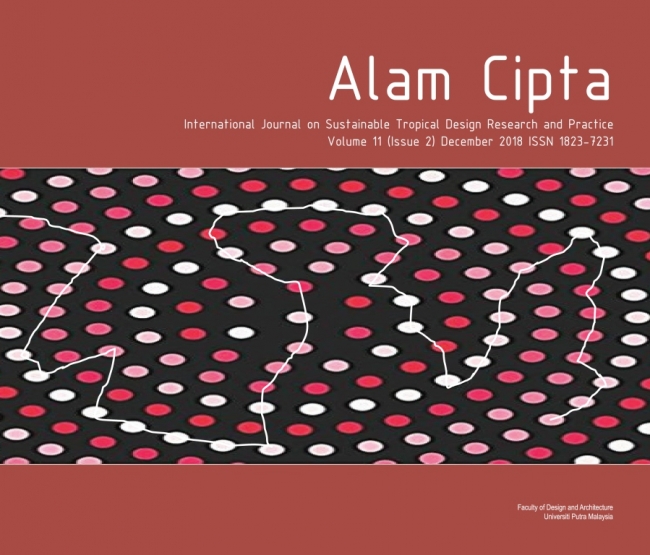 ALAM CIPTA is a journal published by Faculty of Design and Architecture in the year 2006. The journal comprise articles written by professional staffs and academicians of the faculty. Mr Nasir Baharudin was the first Editor in Chief of ALAM CIPTA and the first issue was published in January 2000, In 2006, ALAM CIPTA hit the a milestone by been upgraded into Citation Index Journal (CIJ) through a rebranding process. ALAM CIPTA was renamed as ALAM CIPTA: International Journal on Tropical Design Research and Practise and the journal was index in Design and Applied Art Index (DAAI) under Proquest. Professor Dr Rahinah Ibrahim was appointed as the Editor in Chief. Currently, ALAM CIPTA is published biannually and one of the journals under the banner of UPM Journal Division: Pertanika.
2. Cakrawala Pendidikan: journal.uny.ac.id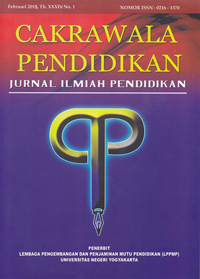 Cakrawala Pendidikan is a high quality open access peer reviewed research journal that is published by Institute of Educational Development and Quality Assurance of Yogyakarta State University (LPPMP – UNY). Cakrawala Pendidikan is providing a platform that welcomes and acknowledges high quality empirical original research papers about education written by researchers, academicians, professional, and practitioners from all over the world.
Cakrawala Pendidikan with ISSN 0216-1370 (printed) and ISSN 2442-8620 (online)has been re-accredited by Indonesian Ministry of Education and Culture decision Number 51/E/KPT/2017 which is valid for five years since enacted on 4 December 2017.
3. Indonesian Journal of Geography: jurnal.ugm.ac.id
Indonesian Journal of Geography ISSN 2354-9114 (online), ISSN 0024-9521 (print) is an international journal published by the Faculty of Geography, Universitas Gadjah Mada in collaboration with The Indonesian Geographers Association. Our scope of publications includes physical geography, human geography, regional planning and development, cartography, remote sensing, geographic information system, and environmental science.
Refereed Journals (Indexed in MyCite, Scientific Indexing Services and DRJI)
1. PERSPEKTIF: Jurnal Sains Sosial dan Kemanusiaan
Perspektif Jurnal Sains Sosial dan Kemanusiaan (ISSN 1985-496X / eISSN 2462-2435) is published by Universiti Pendidikan Sultan Idris and an interdisciplinary journal that provides a forum for communication and dissemination of knowledge through article social sciences and humanities researchers in South East Asian region. This journal is published twice a year in May and Novermber, beginning 2009.
2. GEOGRAFI: Jurnal Geografi
GEOGRAFI (ISSN 2289-4470 / EISSN 2462-2400) is published by the Penerbit Universiti Pendidikan Sultan Idris (Penerbit UPSI/UPSI Press) and Department of Geography and Environment, Faculty of Human Sciences, twice a year in April and October beginning 2013. Its purpose is to publish research findings and academic discourse related to geography and environment in South East Asia. This journal is published in Bahasa Melayu and English
* Other papers will be published in proceeding with e-ISBN.
629total visits,1visits today